❤️☀️⛷ Ski, Pool, Sauna, Terrace & more
✨ Alpine 4 guests/2 bedrooms+2 bathrooms modern apartment with POOL & SAUNA in the prestigious residence. A uniquely quiet, cosy and relaxing place.
✨ Enjoy its FIREPLACE, a great MOUNTAIN VIEW, SUNNY TERRACE or a movie night on 4K TV. Fancy POOL (in/outdoor), SAUNA and RELAXING ZONE in the exclusive 300 m2 SPA surrounded by stunning nature.
✨ Get to WORLD SKI RESORTS of ISCHGL, KAPPL, GALTÜR or ST. ANTON AM ARLBERG in few minutes! Dine at home or visit a superb nearby restaurant at Zhero hotel.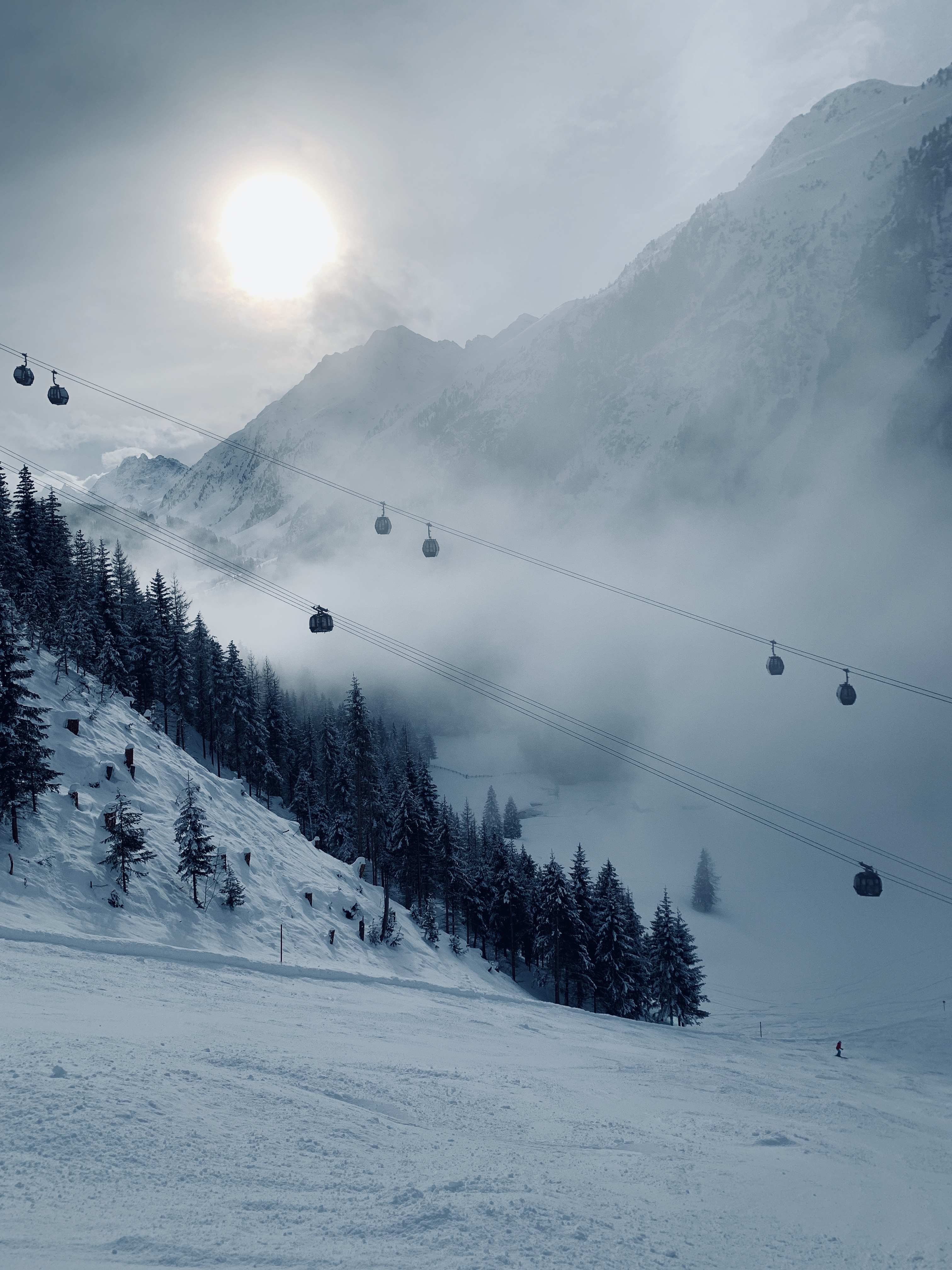 ❄️ ISCHGL is the best in the Alps. There are trails for every skill level and taste: from blue to red and even black. Night life here is in full swing, people are buzzing until the morning. Concerts of pop singers and bands, including quite famous, are frequent. Poeple come from all over the world to this resort!
❄️ KAPPL, a nice Tyrolean village, is a satellite town of Ischgl. Kappl is a quieter place so skiing and après-ski are a good family alternative to Ischgl. The trails in Kappl are adapted to beginners and children. Many tourists come here to learn to ski. Of course, there are slopes for more experienced skiers as well!
❄️ There is a SILVRETTA SKI PASS for those who want to ski in both resorts of ISCHGL & KAPPL. The surrounding mountain peaks are very high, about 3000 meters (1000 feet), hence always well covered in snow.
❄️❄️ TOBOGGANING EVENINGS - seven kilometres of tobogganing, one of the longest routes in the Alps. The brightly illuminated route on Ischgl's night-time toboggan run from the mountain station Silvrettabahn: Mondays and Thursdays (when the weather is suitable), starts at 19:00 o'clock, location Idalp.
❄️❄️ CABLE CAR MUSEUM - open on Wednesdays, location Ischgl.
❄️❄️ DEMOSHOW OF THE SKI SCHOOL ISCHGL - spectacular stunts in the night show: Tuesdays, Fridays, Sundays, starts at 21:00 o'clock, location Prennerhang Ischgl.
❄️❄️ BARREL STAVE RACES IN MATHON - participation only with normal shoes (no ski boots allowed), registration on site, starting fee €5, on Wednesdays, Thursdays, starts at 20:30 o'clock, location Mathon.
❄️❄️❄️ JOHANNES OERDING TOP OF THE MOUNTAIN EASTER CONCERT - The talented singer and songwriter from Germany has never performed his hits on a ski slope. When: 1 April 2018, 13:00 o'clock. Where: The Idalp - the biggest Open-Air-Arena in the midst of the snow.
❄️❄️❄️ SARAH CONNOR SPRING SNOW FESTIVAL - International Spring Snow Party in the Silvretta Arena Samnaun/Ischgl. When: 28. April 2019, 13:00 o'clock. Location: Alp Trida Samnaun.
❄️❄️❄️❄️❄️ LENNY KRAVITZ SEASON CLOSING - US Rock legend Lenny Kravitz ends this year's winter season in Ischgl! When: April 30, 2019, 13:00 o'clock. Where: The biggest open-air arena in Austria – the Idalp – surrounded by snow & ice!